While we offer a fully-equipped kitchen, we understand the pleasure of waking up to a freshly prepared breakfast.
Let us know about any allergy, special diet or food preferences.
Services
Other services we offer
Eat what we eat every day! We are primarily vegetarian, and we enjoy local fish and seafood. Price varies depending on ingredients and complexity.
If you need something to complete your meals, please ask! We always have something in the fridge: hummus, frijoles refritos, bagels & bread, jam, chutney, vegan patties, etc.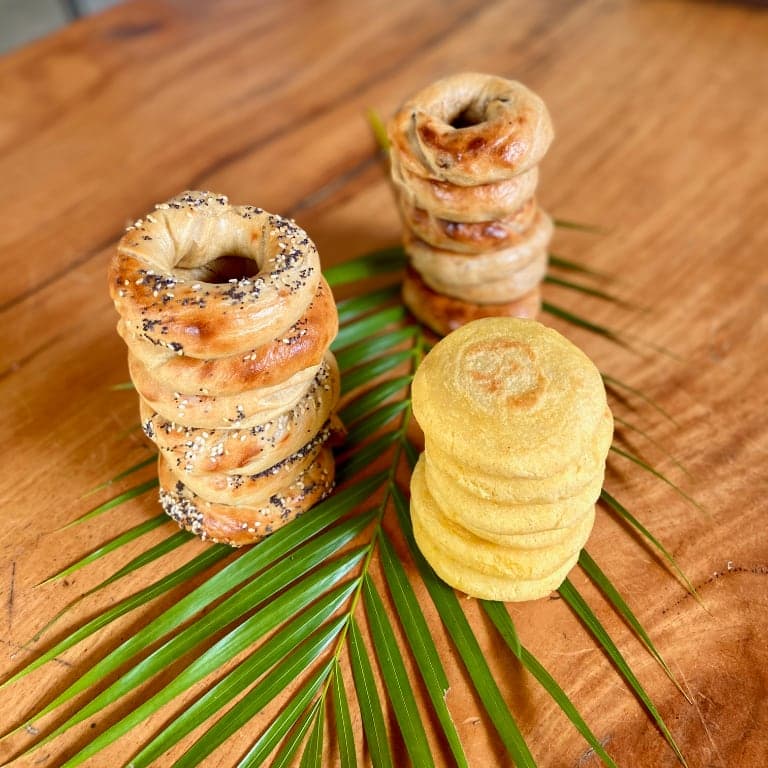 We offer a full laundry service: wash, dry, and fold within a 24-hour turnaround.
For one-week stays and more, first laundry is free.
If you've traveled a long way, forgotten something, or just don't feel like going to the grocery store, we're here to help. Our grocery stocking service includes delivery of organic fruits and veggies on Sundays, seafood and fish on Mondays, and bread and pastries on Wednesdays.
To ensure prompt delivery, please let us know ahead of time if you plan to place an order.
Since we are situated in a secluded area with an unpaved road, we strongly suggest renting a compact SUV. However, if you choose not to rent a car, we can arrange for a shuttle to pick you up from any location within the country.
Prices vary depending on the number of passengers, time of the day, and if you ask for a private transfer. Please let us know in advance if you need a transportation service so we can provide you with a quote.